ANCC3 Syracuse Accommodations
The conference hotel is the Genessee Grande in Syracuse with additional accommodations available at the nearby ParkView Hotel:
Housing arrangements should be made directly with the hotel.

The conference rate for rooms at the Genessee Grande are
$99 single and $109 double
At the ParkView they are $79 single and $89 double.
These special rates are in effect for reservations made by August 5, 2007.
After that date, reservations will be only on a space-available basis at prevailing rates.
To make a reservation, conference attendees may call the hotel at
800-365-4663, and reference the American Natural Cement Room Block.
Hotel Information:
Many of the events will take place at the Genessee Grande Hotel.
The Genesee Grande Hotel is located in the heart of Syracuse's historic University Hill neighborhood.
The ParkView Hotel is located in the heart of Syracuse, across from Foreman Park.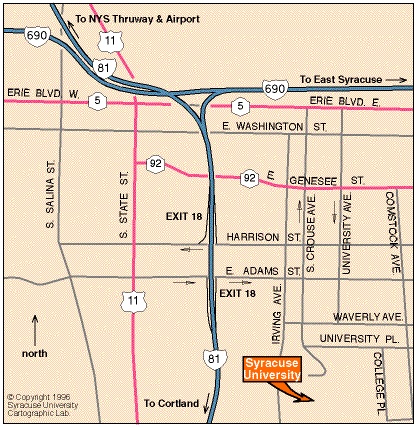 Both are surrounded by vibrant businesses, shops and attractions that include: Syracuse University and The Carrier Dome (just four blocks), major medical centers (even closer), Armory, Hanover and Clinton Squares, The OnCenter, local museums, theater and music venues, and Carousel Shopping Center.
The hotels provide complimentary shuttle service to and from Syracuse Hancock International Airport and other transportation hubs.
Syracuse area transportation links:
http://www.syrairport.org/index.cfm
http://www.amtrak.com/
http://www.visitsyracuse.org/